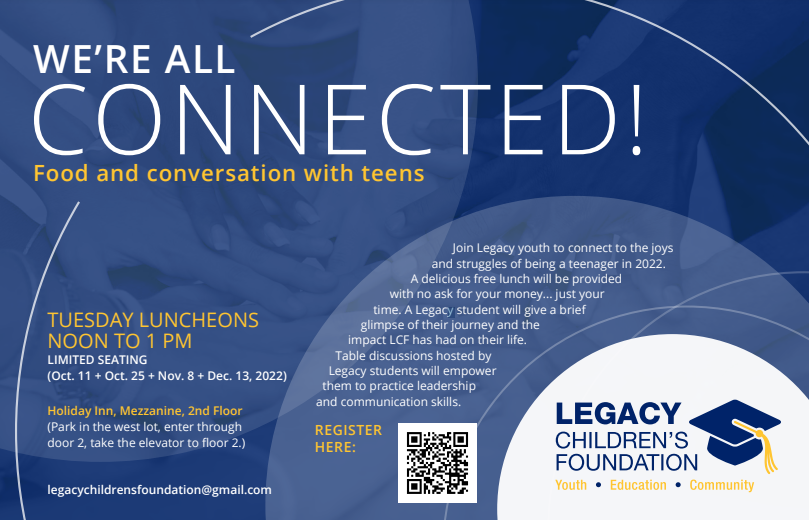 Join Legacy youth to connect to the joys and struggles of being a teenager in 2022.
A delicious free lunch will be provided with no ask for your money… just your time.
A Legacy student will give a brief glimpse of their journey and the impact LCF has had on their life.
Table discussions hosted by Legacy students will empower them to practice leadership and communication skills.
Dates: Oct. 11 + Oct. 25 + Nov. 8 + Dec. 13, 2022
Location: Holiday Inn, Mezzanine, 2nd Floor
(Park in the west lot, enter through
door 2, take the elevator to floor 2.)
Educated youth leaders developed with a growth mindset to be life-long learners and servers are the future of our great country! LCF personalizes positive youth programming to achieve these goals. Your gift of time or a financial gift of any amount guarantees these outcomes are achieved. Thank you for your consideration.